14dec6:00 pm8:00 pmAs You Like It -- Shakespeare study with Jane Wymark**SALON FULL**6:00 pm - 8:00 pm VIRTUALType Of Study:LiteratureFrequency:WeeklyDuration:Seven weeks
Event Details
As You Like It, with its cross-dressed heroine, gender games and explorations of sexual ambivalence, its Forest of Arden and melancholy Jaques, speaks directly to the twenty-first century. Although the play is rooted in Elizabethan culture – literary, social, political, aesthetic – Shakespeare has placed a prophetic finger on the pulse of the future. Amongst the myths of classical pastoral and of the biblical Garden of Eden are a group of displaced persons fleeing family disruption and political corruption. In raising the profound questions about the nature of liberty, renewal and regeneration posed by the new environment of the Forest, Shakespeare has created a comedy of extraordinary flexibility and depth.
Juliet Dusinberre, from the introduction to the Arden edition.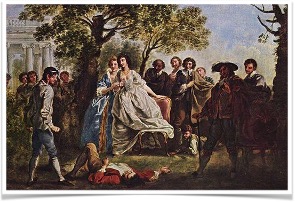 Salon Details and Registration
Seven weeks  :Nov 30

, Dec 7 and 14, Jan 4, 11, 18, 25 

2021  18:00-20:00 GMT
ZOOM Virtual Study
Facilitated by Jane Wymark
Cost £140 includes notes and critical resources
RECOMMENDED EDITION:  Arden Shakespeare
Bloomsbury, Ed. J. Dusinberre,  ISBN HB:978-1-9042-712
This study is now full; Jane plans on announcing a Hamlet study for the New Year…                To register: please email Jane who will advise you on how to make the payment jwymark@me.com 
In Hamlet, when the players arrive at Elsinore, Polonius lists their repertoire:
" The best actors in the world, either for tragedy, comedy, history, pastoral, pastoral-comical, historical-pastoral, tragical historical, tragical-comical-historical-pastoral, scene undividable, or poem unlimited. Seneca cannot be too heavy, nor Plautus too light. For the law of writ and the liberty, these are the only men."
If Hamlet itself is the definition of 'tragical-historical', As You Like It, written at around the same time (1599/1600) mirrors it as perhaps the greatest example of "pastoral-comical".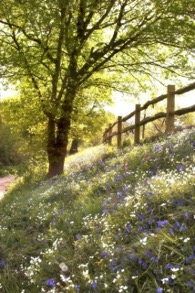 All the world's a stage,
And all the men and women merely players….