18aug2:30 pm7:30 pmBeloved by Toni Morrison in Fairfax, Virginia2:30 pm - 7:30 pm Fairfax, Virginia (US)Type Of Study:LiteratureFrequency:One Off Event
Event Details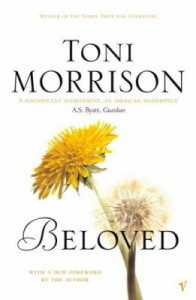 "Freeing yourself was one thing, claiming ownership of that freed self was another."
Toni Morrison, writer, professor and essayist on issues including race, gender and forces of life, won the Nobel Prize in Literature and the Pulitzer Prize in 1988. Beloved is regarded by many as Morrison's best work, and once you have spent some time in the text, it is easy to understand why. Morrison works to help the reader grasp the psychological devastation wreaked by the institution of slavery by close observation of a community of ex-slaves creating lives in Ohio in the second half of the 19th century.
This text is meaty and evocative, and also quite difficult to read alone. The work also offers endless possibilities in terms of discussion of the formation of self, claiming of self, mother/child relationships, the fury of love, the permeable boundaries between the living and the not living, as well as the more predictable (but no less provocative) issues of race, gender and role of history.
But what you need to know– along with the history and context which will be provided as part of the Salon–is that the writing is so gorgeous. Morrison tackles the most painful aspects of human experience with an honesty and lyricism that will leave you breathless. If this is your first reading of the book, try not to read around too much: many reviews and commentary give away the central traumatic event that Morrison reveals carefully and purposefully in her own time. I think Morrison is very purposeful in the way she tells this story—we will discuss the framing and the narrative progression and her purpose there.
SALON DETAILS 
FAIRFAX: One- Meeting Salon Intensive  Sunday August 18th 2:30-7:30 PM  We will have an optional pot-luck meal to finish the study.
Meeting in Fairfax VA (address supplied upon registration)
Facilitated by Salon Director Toby Brothers
Cost $40.00 includes notes and critical resources *reduced cost for first-time participants*
RECOMMENDED EDITION: VINTAGE New ed.  ISBN-10: 0099760118
---
TO REGISTER, please use the Paypal button below to pay $40.00: