22sep5:00 pm7:00 pmHamlet by William Shakespeare with Jane Wymark5:00 pm - 7:00 pm VIRTUALType Of Study:LiteratureFrequency:WeeklyDuration:Six Weeks
Event Details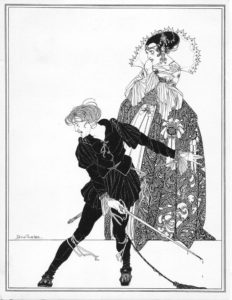 How does one introduce a play that is already dizzy on its own superlatives? For this Salon, we come to study Hamlet afresh, not worrying about whether we see it as Shakespeare's greatest play ever or whether we stand breathless at the language – but finding within the play that that has so riveted audiences and readers for centuries.  In addition, we have Shakespearean actor Jane Wymark as co-facilitator: Jane offers deep insights: having played Ophelia to Derek Jacobi's Hamlet for over 200 performances, she has Hamlet in her bones. We welcome to this Salon those who have never read or seen the play along with those who have memorized entire soliloquies – we will need both perspectives to carefully negotiate our way through the "constantly shifting register not only of action but of language" (Frank Kermode, Shakespeare's Language, 2000).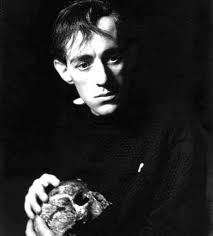 What is Hamlet about? Themes include the most precise questions of loyalty, revenge and allegiance, what it means to be human, the role of fate and self-will, the truth of madness- the essences of human experience. The language must stand up to the weight of these themes – we will closely examine the words and structures to decide if it does and if so, how. Hamlet as a character is utterly compelling: the sinuous dance of his mind, his outrage at human frailty, his exquisite language infused by his agony at a world too small and mean for his spirit inspires the reader.
As with any other Salon dealing with a dramatic work, we will read aloud — sections of the text and I will suggest viewing various filmed adaptations. For those who are keen to stretch themselves, Jane is offering one-on-one coaching sessions to prepare a passage for the final meeting.  We will include in our discussions reflections on various productions and how this play speaks to this strange time we are living; we shall also consider diversity in casting and setting of the play over time. For those interested in reading Ulysses  in 2021, this would be a useful preparatory work. 
SALON DETAILS

Facilitated by   Toby Brothers and Jane Wymark
Tuesday early eves  5-7 PM BST  
Six meetings over six weeks from September 22nd to October 27th    
Meetings conducted virtually via ZOOM
There are many editions; to simplify for this study please use the Arden Shakespeare– loads of notes and opportunities to read around the text and understand the differences in editions  ASIN: B015QL4M8S
£165 includes background notes and materials and optional presentation coaching with Jane Wymark
To register, please use the Paypal button below to pay £165 for this six- meeting study. Upon receipt of payment, I will send you the opening notes, resources and preparation suggestions.
Reflections from our previous study:
"Toby, thank you for such an engrossing salon, and so well-choreographed. Hamlet feels like a play that's a companion through life, and at this turbulent time it has meant so much to me to share it with you and the group. Thank you. You get it, and that makes such a difference."
"Jane, thank you for a wonderful chance to play, in all senses of the word – I just typoed "world", probably should have left it! I got so much out of hearing the play during the salon, and of working my way into Gertrude's Willow Speech. I've an uneasy sense I've not reached the bottom of what's going on there, and I look forward eagerly to further exploration. More soon from you both, please!"    — June 2020 Hamlet participant
"Can't tell you how much I enjoyed
Hamlet
with you and Jane…..such a wonderful group and brilliant play…. learned so much……am very bad on Shakespeare… please tell Jane it was wonderful to hear her experience of
Hamlet
theatre and verse, verse, verse! Would be very happy to do another play any time. Happy August and you will never know how much Lit Salon has helped during this most awful time!"
                                                            — June 2020 Hamlet participant
And from Virginia Woolf:
"There is one peculiarity which real works of art possess in common. At each fresh reading one notices some change in them, as if the sap of life ran in their leaves, and with skies and plants they had the power to alter their shape and color from season to season. To write down one's impressions of Hamlet as one reads it year after year, would be virtually to record one's own autobiography, for as we know more of life, so Shakespeare comments upon what we know."