27apr5:00 pm7:00 pmJane Austen's Best: Persuasion and EmmaVIRTUAL STUDY5:00 pm - 7:00 pm VIRTUALType Of Study:LiteratureFrequency:WeeklyDuration:Four weeks
Event Details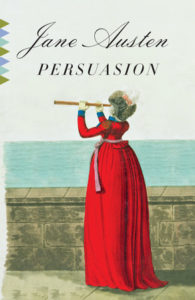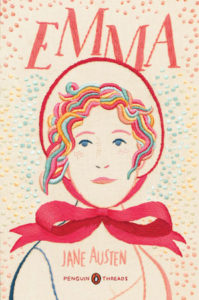 Jane Austen needs no introduction or explanation. She's a writer unmatched in her ability to parse the workings of the human psyche and the nuances of social interactions. And her novels are simply delightful. In this four-week study we'll read two of her best: Persuasion and Emma.
SALON DETAILS

Facilitated by Mark Cwik
Monday evenings 5:00 pm – 7:00 pm GMT

Four-week study, 27 April to 18 May 2020

Online discussions using Zoom meeting interface. Zoom is free for participants, instructions will be sent upon registration.

Recommended editions (these are recommended, but if you have others on hand, feel free to use those):

Persuasion by Jane Austen; Penguin Classics (2003); ISBN 13: 978-0141439686
Emma, by Jane Austen; Penguin Classics (2003): ISBN 13: 978-0141439587

£105 for four-week study.

---
TO REGISTER for the study, please use the secure Paypal payment button below to pay £105. Opening notes will be sent shortly after registration.
---
ABOUT THE FACILITATOR: Mark Cwik has been organizing and leading discussions of great literature with adults for over twenty years in London, Chicago and Toronto. He was trained as a discussion facilitator while at the Great Books Foundation in Chicago and has been a passionate advocate for great books education since attending St. John's College, Santa Fe and the University of Chicago Basic Program in Liberal Education.
"I've been coming to Mark's discussion groups for about 15 years . . . Mark is amazing in his ability to keep the group functioning smoothly. He asks questions that get to the heart of the piece and he keeps the group focused on those questions. You don't feel that he's trying to steer us to any conclusion; he's in it with us to figure out what the author is saying. He makes everyone feel welcome and their opinions are respectfully heard. He's always prepared and totally dedicated to advancing our understanding of the great books." — group participant.
---
If you have any questions about this study, please contact us.