05feb12:00 pm2:00 pmLolita By Vladimir Nabokov12:00 pm - 2:00 pm PaddingtonType Of Study:LiteratureFrequency:WeeklyDuration:Five weeks
Event Details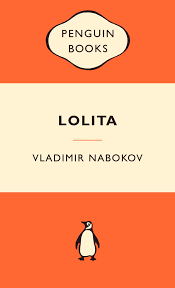 Lolita by Vladimir Nabokov [1955]
"Lolita, light of my life, fire of my loins. My sin, my soul. Lo-lee-ta: the tip of the tongue taking a trip of three steps down the palate to tap, at three, on the teeth. Lo. Lee. Ta."
       -Opening lines of Humbert Humbert's confession in Lolita
Subtitled "the confessions of a white widowed male,  Lolita is an intoxicating mix of apologia, prison diary and urgent appeal to the members of a jury by a 38-year old defendant, Dr Humbert Humbert, an urbane European professor of literature in 1950s America. Humbert, who is obsessed with "nymphets" (Nabokov's coinage), girls on the edge of puberty, has been charged with the murder of Clare Quilty, a playwright. As Humbert's confession unfolds, the reader discovers that his defence is a "crime of passion": he slaughtered Quilty out of love for Dolores Haze, his "Lolita".
Lolita is a landmark twentieth century novel which explores the wonder and terror of obsessional love. It is, by turns, dazzling and shocking, very funny and very disturbing, both tender and troubling. It's also an unforgettable reading experience, due in large part to Nabokov's language: in the words of critic Michael Wood, "a fabulous, freaky, singing, acrobatic, unheard-of English".
In his Lectures on Literature (1980) Vladimir Nabokov asserted that : "Curiously enough, one cannot read a book; one can only re-read it." Our text will be The Annotated Lolita but I recommend an initial reading of the text straight through – without consulting the notes. You might have a richer reading experience if you monitor your initial responses before delving into the commentary of the annotated edition.
Salon Details
 Facilitated by Marcy Kahan

 Wednesday afternoons 12 pm – 2 pm

 Five meeting study 5th, 12th, 19th, 26th February & 11th March.

Location: Central London: a few minutes walk from Paddington Station

Recommended edition: The Annotated Lolita. Edited by Alfred Appel Jr. [Penguin]
£125 for five meeting study includes background materials and opening notes
***As of Jan 1st, only two spaces available for this study**
To register for the Salon, please click here to send an email to Marcy Kahan