07oct2:00 pm7:00 pmMoby Dick by Herman MelvilleNEW STUDY!2:00 pm - 7:00 pm VIRTUALType Of Study:LiteratureFrequency:WeeklyDuration:Three months
Event Details
"Call me Ishmael. .  . ."
First published in 1851, Moby Dick ranks on almost any list as one of the greatest works in the English language. Its three famous opening words, and the image of the one-legged Ahab in mad pursuit of the great White Whale, have become cultural icons. This grand—and occasionally grandiose—adventure tale unites the many voices of Herman Melville in a mongrel mix of epic poetry, Shakespearean tragedy, encyclopedic cataloguing, biblical oratory—and not a small dose of comedy. With Moby Dick, Melville presents an insightful study of obsession, madness and charismatic leadership that anticipates many of our contemporary conversations of democracy, cosmopolitanism, capitalism and environmentalism.
"I am half way in the work . . . It will be a strange sort of book, tho', I fear; blubber is blubber you know; tho' you might get oil out of it, the poetry runs as hard as sap from a frozen maple tree;—and to cool the thing up, one must needs throw in a little fancy, which from the nature of the thing, must be ungainly as the gambols of the whales themselves. Yet I mean to give the truth of the thing, spite of this." —Herman Melville
SALON DETAILS

Facilitated by Toby Brothers, Salon Director
Two Schedule options:  Thursday early afternoon 2-4 PM or later afternoon 5-7 PM

Nine meeting study starting October 7th 2021 to December 16th. (No meetings 18 October, one other skipped week TBD)
Recommended edition: Moby Dick (Norton Critical Edition, Third Edition 2018), by Herman Melville, edited by Herschel Parker; W.W. Norton & Co.; ISBN-13: 978-0393285000
Virtual study using Zoom
£220 for nine-meeting study includes opening notes and weekly preparatory notes
---
TO REGISTER for the study, please use the secure Paypal payment button below to pay £220. Opening notes will be sent shortly after registration.
FOR THURSDAY 2-4 PM STUDY:
For THURSDAY 5-7 PM Study
2019 was the 200th year celebration of Herman Melville's birth–making it a particularly auspicious moment to study this great work as this generated rich responses and re-considerations of this amazing work. Philip Hoare (mentioned below as one of the curators of the Moby Dick Big Read project) writes on the importance of this work in our contemporary moment in his article Subversive, queer and terrifyingly relevant:  Six reasons why Moby Dick is the novel for our times.  "The book features gay marriage, hits out at slavery and imperialism and predicts the climate crisis – 200 years after the birth of its author, Herman Melville, it has never been more important."
A few years ago, artist Angela Cockayne and writer Philip Hoare convened and curated a unique whale symposium and exhibition at Peninsula Arts, the dedicated contemporary art space at Plymouth University. This grew into an extraordinary compilation of voices (Tilda Swinton, Stephen Fry…) and art to illuminate each chapter…inspiring and inspired by this vast book.http://www.mobydickbigread.com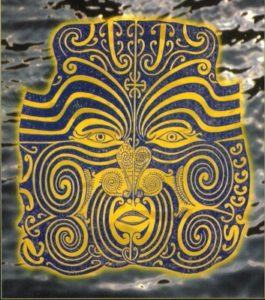 From the site:
'I have written a wicked book', said Melville when his novel was first published in 1851, 'and I feel as spotless as the lamb'. Deeply subversive, in almost every way imaginable, Moby-Dick is a virtual, alternative bible – and as such, ripe for reinterpretation in this new world of new media. Out of Dominion was born its bastard child – or perhaps its immaculate conception – the Moby-Dick Big Read: an online version of Melville's magisterial tome: each of its 135 chapters read out aloud, by a mixture of the celebrated and the unknown, to be broadcast online in a sequence of 135 downloads, publicly and freely accessible.
---
If you have any questions about this study, please contact us.