14sep7:30 pm9:30 pmPale Fire by Vladimir NabokovTen-meeting VIRTUAL study7:30 pm - 9:30 pm VIRTUALType Of Study:LiteratureFrequency:WeeklyDuration:Three months
Event Details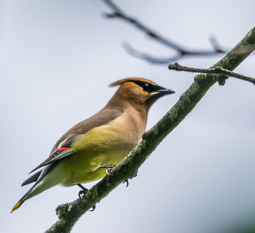 Pale Fire by Vladimir Nabokov
'Nabokov helps us remember that we can only respect what we can notice, and that it is often very hard for us to notice that other people are suffering. He also reminds us of the main reason why it is so hard: we all spend a lot of time inventing people rather than noticing them, reshaping real people into characters in stories we tell ourselves about ourselves, stories about how beautiful and rare we are.'
—Richard Rorty's introduction to Pale Fire (Everyman's Library edition)
Pale Fire is a great work of 20th Century literature, and a deeply humane novel. It's a personal text borne out of Nabokov's own suffering: a meditation on love and loss; a contemplation of his physical and linguistic exile. Although the story's humanity is often hidden by elaborate linguistic games, its tenderness is forever present.
The book centres around a 999-line poem by a mid-century American campus poet that tells an elaborate tale of grief with wonderful pathos. Supplementary to the poem is a long, apparently deluded commentary by a manic editor, who appears to have taken possession of the poem. The annotations appear to be the tormented confessions of one man's theft of another poetic life that create a sly and puzzling a work of literature.
As with Proust's In Search of Lost Time, Nabokov's novel is a 'poioumenon': a work of art that tells the story of its own making; a novel concerned with the process of its own writing; a book that brings itself into existence.
Salon Details
Facilitated by Basil Lawrence
Monday evenings 7:30 pm – 9:30 pm
Ten meeting study: September 14, 21 & 28; October 12, 19 & 26; November 9, 16, 23 & 30
Recommended edition: Unfortunately, there's no annotated Pale Fire, but the Library of America edition — with notes — is the next best thing: Novels 1955 – 1962 by Vladimir Nabokov edited by Brian Boyd (New York: The Library of America, 2014) ISBN: 978-1883011192.
If you're tempted to splash out on a first edition – reasons for which will become apparent during the salon – only buy the 1962 US edition (G P Putnam's Sons) and not the UK's Weidenfeld & Nicolson of the same year.
Really important: some versions of the novel only contain the poem, which won't do for our purposes. Salonistas need to take care to buy a copy containing the foreword, poem, commentary and index. At a push, the Penguin Modern Classics edition will do. (Page numbers won't matter too much because the book includes the poem's line numbers, and the commentary is grouped according to line number.) Pale Fire: Penguin Modern Classics by Vladimir Nabokov (London: Penguin, 2000) ISBN: 978-0141185262.
£200 for ten meeting study includes background materials, opening notes and select pages from the 1962 G P Putnam's Sons edition.
To register for the study, please use the secure PayPal payment button below to pay £200. Opening notes will be sent shortly after registration.