29may11:00 amReading the Body: Salon and Yoga retreat in Umbria DATE CHANGE11:00 am Umbria, ItalyType Of Study:TravelFrequency:One Off EventDuration:One Week
Event Details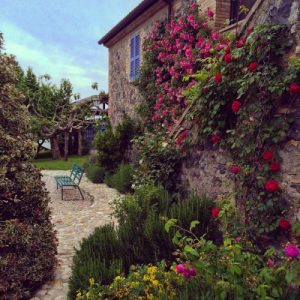 Reading the Body Umbria Retreat: Mind & Body interplay
NEW DATE-_TWO SPACES AVAILABLE MAY 29-June 5 2021
Providing space and material for thought and play towards greater connection to the world we inhabit-through expansion of the mind and body.
Jackie and Toby have both developed approaches to understanding the self in the world. Jackie's work uses the body as a space of exploration & understanding, while Toby employs literature as a platform for discovery.
Each day will include two sessions of yoga and one to two sessions of literature study. This will leave hours across the day for down time: explore the local area, rest and resource, reading, swimming, hiking, stretching.
SALON RETREAT DETAILS
Facilitated by Toby Brothers and Jackie Seigler
May 29th- June 5th  2021; program will run approx. four to five hours per day (one day open) leaving time for other activities
Recommended editions: The Portrait of A Lady by Henry James (Norton Critical Edition, ISBN-10: 0393938530);  The Silent Duchess by Dacia Maraini (Arcadia Books Jun. 2010 ISBN-10: 190641372X)
Fees: Includes all yoga and salon study, accommodation , 3 meals a day & tea/biscuits and fruit.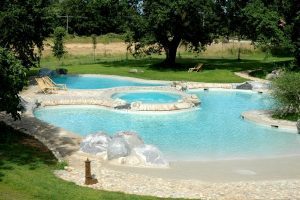 £1,200 Single
£875 Shared Double
£785 Triple shared
£750 for non-participating partners
  Not included: Travel to the retreat (flights to Rome)
Further queries and reservation instructions, please contact:  Jackie – Jackie@seigler.co.uk
Opening notes will be sent after registration.
 The Place– La locanda della Quercia Calante
In the heart of verdant Umbria, in Castel Giorgio, only hills and nature surround the Locanda della Quercia Calante, charming holiday farm in an old farm house, renovated according to natural architectural principles. 18 kilometers from Orvieto, in the province of Terni, it is the ideal spot for those who want a fully natural vacation, in an environmentally friendly atmosphere at a natural pace of life. Energizing water pool, holistic spa center with yoga room, restaurant with local and vegetarian cuisine, fourteen rooms without electromagnetic fields…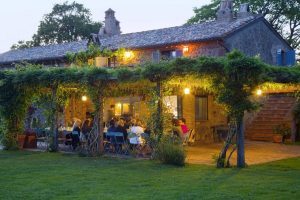 http://www.querciacalante.com/home-en/
full board in single or double/twin rooms /triple rooms/ quadruple (family)rooms with services and private veranda on the park.
two coffee-tea-herbal teas, fruit etc. Breaks each day.
use of one of the large yoga studios
free use of the large complex of two swimming pools (300 m2) and one large spa in the park (during the summer). Salt filtering systems without chlorine.
excellent and fresh food, mostly organic, very well cooked. Possibility of traditional Italian, mixed, vegetarian or vegan food (one choice for the entire group).
all the rooms are perfectly heated in winter and cooled during the summer.
In your free time you can visit the beautiful surroundings: art cities of Orvieto, Siena, Todi or Etruscan and medieval sites, Bolsena Lake and thermal springs.
The Yoga:
Jackie Seigler – Yoga teacher
Jackie's teaching style is very much drawn from Ashtanga yoga.  Her practice is continually evolving; she describes her style of yoga modern postural yoga with an emphasis on core stability as well as flexibility. Her goal in teaching is for students across all ages and body types to establish a more regular and fulfilling practice.
Jackie continually reviews, investigates and modifies her self-practice to make her teaching practice more accessible to everyone.

When one becomes a yoga practitioner you become an eternal student.
The idea of our retreat together is 'Reading The Body':  our yoga and meditation practice in the morning will be a great place to begin that work.
The afternoon class will be a combination of Restorative yoga, yoga Nidra and technical alignment-based sessions so we can work and build on a specific pose.
Restorative yoga is all about slowing down and opening your body through passive stretching, the centring of your breath and body, and aligning the physical and mental by practicing stillness or gentle movement for extended periods of time. The props assist in helping you to hold poses longer. During the long holds of restorative yoga your muscles can relax deeply. It's a unique feeling because props, rather than your muscles, are used to support your body. Restorative classes are very mellow, making them a good complement to more active practices and an excellent antidote to stress.
Yoga Nidra, a state of conscious deep sleep, is a simple yet profound technique that unwinds the nervous system and induces complete physical and mental relaxation with inner awareness.
The Literary Salon:
Toby Brothers – London Literary Salon Director
The London Literary Salon creates community around the study of great literature. The Salon offers unique and inclusive discussion-based studies of literature—weaving the ideas of participants with questions the books raise about what it is to be human. Carefully facilitated, each study is dynamic and expansive in scope.
Drawing on the success of the LLS, we are expanding the studies by offering retreats that place participants in locales that reflect and open up the literature. The LLS retreat offers a more intensive immersion in the book while opening the mind to a part of the world illuminated through the beauty of the language.
I am considering two works for this study: A Portrait of a Lady by Henry James and The Silent Duchess by Dacia Maraini. Both of these works consider Italy as both setting and cultural idea, and both explore the struggle for an independent mind to be authentic in stifling cultural roles and relationships.
A Portrait of a Lady by Henry James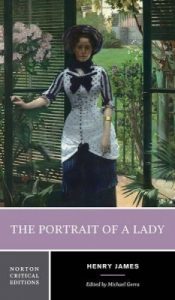 The book is a painted portrait or even a kaleidoscope.  We watch and guess what Isabel will do. But like a portrait, she is (perhaps) caught in a frame and frozen by the artistry –or the terms of her world.
Previous studies have included considerations of gender roles, the negotiated space between self and other, the corruption or freedom offered by privilege, the challenge of looking at nationalities in generalizations (and the tempting ease to do so), the ways in which humans reveal themselves…these Salon discussions are full of wonder: the meeting of the gathered minds and the provoking text is a powerful thing.
Ralph Waldo Emerson seems to echo in the lines and characters of Henry James, Isabel in particular.
"You think of me the child of my circumstances: I make my circumstance…I—this thought which is called I, –is the mould into which the world is poured like melted wax. The mould is invisible, but the world betrays the shape of the mould. You call it the power of circumstance, but it is the power of me." –from Emerson's essay The Transcendentalist 
Our study of PoAL may include a consideration of this quote in light of Isabel's life and choices: how much do we make ourselves? How does the world impose itself on the individual in the act of self-creation?
The Silent Duchess by Dacia Maraini
Finalist for the International Man Booker Prize, winner of the Premio Campiello, short-listed for the Independent Foreign Fiction Award upon its first English-language publication in the UK, and published to critical acclaim in fourteen languages, this historical novel by one of Italy's premier women writers has mesmerized readers globally.
In luminous language that conveys both the keen visual sight and the deep human insight possessed by her remarkable main character, Dacia Maraini captures the splendor and the corruption of Marianna's world and the strength of her unbreakable spirit.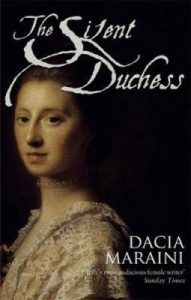 Maraini paints a vivid and unflinching representation of 18th century Sicilian Italy. It is often shocking in its honest portrayal of the inequalities at the heart of that society. From the excesses indulged in by the nobility while the majority lived in abject poverty or were subject to the most barbaric punishments should they err, to the utter powerlessness and abuse of women of any class.
The silent duchess of the title, Marianna, is deaf and mute. Her muteness is symbolic of all women of her time who had no say in anything at all. In the patriarchal system which prevailed, all decisions and choices were made for them. Not that many choices were afforded them; they either ended up in a convent or were married off at an appallingly young age for paternal gain. It seemed the convent was preferable, as Marianna's sister thrived in her role as a healing nun.  (from Jenny Lloyd, Goodreads Review)
If you have any questions about this study, please contact us.