23nov6:00 pm8:00 pmShakespearean Sonnet Study with Jane Wymark**STUDY FULL**6:00 pm - 8:00 pm VIRTUALType Of Study:LiteratureFrequency:One Off EventDuration:One day
Event Details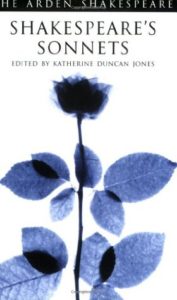 Shall I compare thee to a summer's day…
 Of all kinds of reading, we are apparently least likely to reach instinctively for poetry.  Perhaps we had less than happy experiences as teenagers, force-fed The Rime of the Ancient Mariner. Maybe we are daunted by the perceived difficulty of the form, with its elusive meanings, and feel that it is a pleasure restricted to an elite few. This salon welcomes those of us who have read little poetry and enjoyed less, as well as those for whom poetry is a welcome friend.
The word sonnet is derived from the Italian word sonetto, a little song. By the 13th century it had come to signify a poem of fourteen lines that follows a strict rhyme scheme, usually reflecting upon a single sentiment, and with a clarification or 'turn' of thought in its concluding lines. There were many sonneteers in several languages but it was the Earl of Surrey who developed the rhyme scheme – ABAB CDCD EFEF GG – that came to be used by the most famous practitioner of the form, William Shakespeare. His collection of 154 sonnets was first published in 1609.
A Shakespearean sonnet is a usefully compact addition to anyone's mental library and, in this study, each participant will choose one from a selected list. There is no need to have memorised your chosen sonnet – although you may find you want to by the end of our evening.
Using a few simple exercises, we will spend time with our own sonnet and with each other's choices. The purpose is not to challenge Sir Ian McKellen in performance achievement, but to have the experience of living inside these beautiful words and lifting them off the page.
Salon details
Facilitated by Jane Wymark
One meeting study from 6 To 8 PM (GMT) on 23rd November
VIRTUAL meeting on Zoom
No preparation required
Recommended Sonnets and further details will be emailed upon registration
Cost: 20£ for two-hour study (first-time Salon participants eligible for a discount)
*This study is now full– please contact us to be advised of a second Sonnet study*
Please use the Paypal button below to register by paying £20 for the one-meeting study- if you prefer to pay by direct bank transfer, please contact us for details. Upon payment, you will receive opening notes and further information.