15jun2:00 pm3:15 pmFree Sample Discussion: The Iliad Unhurried2:00 pm - 3:15 pm VIRTUALType Of Study:LiteratureFrequency:One Off Event
Event Details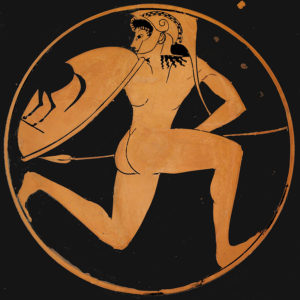 Join us for a free introduction and sample discussion of the Lit Salon's new Iliad Unhurried close-reading study!
Homer's Iliad is one of those few books that grows richer and more rewarding with every reading. At this sample discussion, facilitator Mark Cwik will provide a short introduction to the world of Homer and the Trojan War, and then we'll read and discuss together a short passage from this marvelous poem. No prior knowledge or experience with the Iliad necessary!
SALON SAMPLER DETAILS
Facilitated by Mark Cwik
Tuesday, 15 June 2:00 pm – 3:15 pm
Online discussion using Zoom.
A short passage from the Iliad will be sent by email upon registration
Price: Free, but registration is required.
---
TO REGISTER for this free sample discussion, please email facilitator Mark Cwik. Please be sure to include your full name and email address in the body of the email.
---
ABOUT THE FACILITATOR: Mark Cwik has been organizing and leading discussions of great literature for over twenty years in London, Chicago and Toronto. He specializes in works from the ancient, mythic and religious world. He was trained as a discussion facilitator while at the Great Books Foundation in Chicago and has been a passionate advocate for great books education since attending St. John's College, Santa Fe and the University of Chicago Basic Program in Liberal Education.
"I've been coming to Mark's discussion groups for about 15 years . . . Mark is amazing in his ability to keep the group functioning smoothly. He asks questions that get to the heart of the piece and he keeps the group focused on those questions. You don't feel that he's trying to steer us to any conclusion; he's in it with us to figure out what the author is saying. He makes everyone feel welcome and their opinions are respectfully heard. He's always prepared and totally dedicated to advancing our understanding of the great books." — group participant.
---