12jan6:30 pm8:30 pmThe Lit Salon Book Club - The Fire Next Time6:30 pm - 8:30 pm West Norwood, LondonType Of Study:LiteratureFrequency:MonthlyDuration:Ongoing
Event Details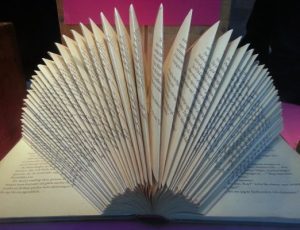 The London Lit Salon Book Club is a monthly book discussion group in South London that reads the finest 20th and 21st century literature from around the world (with the occasional classic thrown in the mix for good measure).
The Book Club's monthly schedule offers the same serious discussion and professional facilitation as the Salon's other studies, while providing the opportunity to explore a world of literature for which we might not offer one of our multi-week, in-depth studies. Like all books we read at the Lit Salon, the book club selections speak to basic and enduring questions of what it means to be human.
The Lit Salon Book Club meets on Sunday evenings from 6:30pm – 8:30pm in the comfortable West Norwood (SE27) bungalow of our discussion facilitator Mark Cwik.
Our next selection for 12 January 2020 will be American writer James Baldwin's The Fire Next Time. Described by its publisher as, "At once a powerful evocation of James Baldwin's early life in Harlem and a disturbing examination of the consequences of racial injustice, the book is an intensely personal and provocative document. It consists of two 'letters,' written on the occasion of the centennial of the Emancipation Proclamation, that exhort Americans, both black and white, to attack the terrible legacy of racism."
"Basically the finest essay I've ever read. . . . Baldwin refused to hold anyone's hand. He was both direct and beautiful all at once. He did not seem to write to convince you. He wrote beyond you." –Ta-Nehisi Coates, author of Between the World and Me
"So eloquent in its passion and so scorching in its candor that it is bound to unsettle any reader." —The Atlantic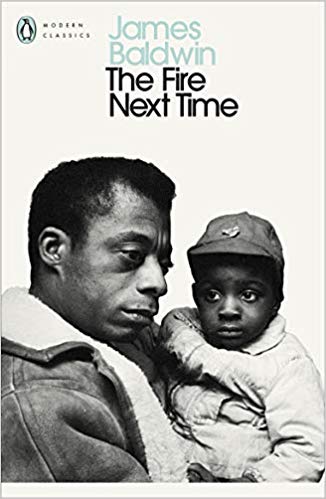 Previous Book Club readings have included:

October 2018– William Trevor's Two Lives: Reading Turgenev and My House in Umbria.
November 2018 — Michael Ondaatje's Warlight
January 2019 — Olga Tokarczuk's Flights
February 2019 — Sjón's The Blue Fox
March 2019 — Cormac McCarthy's All the Pretty Horses
April 2019 — Mikhail Bulgakov's The Master and Margarita
April 2019 — Kazuo Ishiguro's Never Let Me Go
May 2019 —  Paul Auster's The Music of Chance
July 2019 — Bridget Collins' The Binding
September 2019 — Tessa Hadley's Late in the Day
November 2019 — Chimamanda Ngozi Adichie's Americanah
December 2019 — Norman Maclean's A River Runs Through It
Registration for the Lit Salon Book Club is in six-month subscriptions of £90. See below for payment options.
SPECIAL OFFER: if you've not attended before but would like to try us out, we invite you to attend your first meeting free of charge. Please email facilitator Mark Cwik to RSVP and we'll provide you with location info.
With our friendly atmosphere of collaborative inquiry, high quality and challenging readings, professional facilitation and focused discussions, we are confident in calling the Lit Salon Book Club the best book discussion group in London.
SALON DETAILS

Facilitated by Mark Cwik
Sunday evenings 6:30 pm – 8:30 pm
Ongoing monthly study, next meeting 12 January 2020

Meetings in South London (West Norwood SE27)
12 January recommended edition: The Fire Next Time, by James Baldwin; Penguin Classics (1990); ISBN-13: 978-0140182750
£15 per month, registration in six-month subscriptions, or monthly
---
TO REGISTER for this ongoing study, please use the secure Paypal payment button below to pay £90 for a six-month subscription:
---
OR, for monthly payment, use the Paypal button below to pay £15: