24feb6:00 pm8:00 pmThe Sonnet - Creativity and Constraint6:00 pm - 8:00 pm VIRTUALType Of Study:LiteratureFrequency:WeeklyDuration:Two weeks
Event Details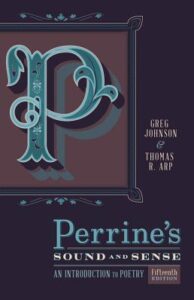 Art is organisation — a searching after order. The primal artistic act is God's creating of the universe out of chaos — shaping formlessness into form. Therefore evaluate a poem by its unity, coherence and proper placement of emphasis: structure, form, pattern, symmetry (reflect) the human instinct for design.
– notes from Perrine's Sound & Sense  pg. 219
Since Sir Thomas Wyatt introduced the Petrarchan sonnet to the English Court in the early16th century poets have been using this deceptively simple 14-line form to express their thoughts on love, mortality, politics and just about everything else. Adapted by Shakespeare to accommodate the challenges of rhyming in English and used by a succession of poets from Milton to Frost, the sonnet is very much alive and well in the 21st Century – in recent years two poets have received TS Eliot Prize nominations for collections comprised entirely of sonnets.
This two-part study considers the enduring appeal of the sonnet through the study of form, metre and voice. Sonnets written in the 1600's or in 2000's will be looked at in detail to help us understand how poets have found expression for their ideas through fitting them into a tightly woven square of rhymed iambic pentameter. Throughout the course we will read these "little songs" aloud and dig deeper into their meaning as we hear their music.
Salon Details:
Facilitated by: Caroline Hammond and Jane Wymark
Wednesday Evenings: 6pm – 8pm
2 meeting study: 24th February & 3rd March 2021
Recommended Books: TBC
£50 for two meeting study includes background materials and opening notes
To register,  please use the PayPal button below to pay £50.  
 Upon receipt of payment, I will send you the opening notes, resources and preparation suggestions. If you have any questions about this study, please contact us.