21apr4:00 pm6:00 pmWilliam Faulkner's A Rose for Emily: Virtual Salon for older teens4:00 pm - 6:00 pm VIRTUALType Of Study:LiteratureFrequency:One Off EventDuration:One day
Event Details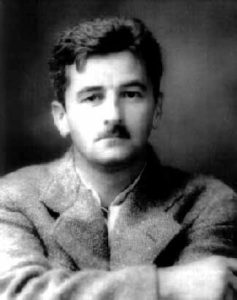 "Alive, Miss Emily had been a duty and a care; a sort of hereditary obligation upon the town." But now that she's gone, what secrets will they learn?
Meet Miss Emily. She's the object of small-town gossip and speculation, a symbol of a lost Southern aristocracy, a victim of her father and the rigid social constraints placed on women, an odd lady who looks down on the small town from her lonely window.  Or worse.
As a character, she's inspired popular songs, for example this one by the Zombies, which retells the story to focus on Emily's otherness, her isolation, frustration at missed opportunities, her pride.  Give it a listen:
https://www.youtube.com/watch?v=gs-bVMs1LKU
Many have argued that "A Rose for Emily" can be read as a symbolic story about the North and the South of the United States after the American Civil War, which ended slavery and with it the genteel southern aristocracy.
But Faulkner himself said he was "simply writing about people, a story which [I] thought was—was tragic and true because it … came out of the human heart, of human aspiration … of the conflict of conscience with … the Old Adam [evil or reckless side of human nature]."
(transcript from McAleers Literature class, 13 March 1957)
In our discussion we will talk about how we view Emily.  We'll consider the themes of isolation and privacy, the past and change, and how the way this story is told—much like gossip, out of order and full of conjecture– allows us space to empathize with Emily (or not).  Perhaps we will think about how we as humans face a changing world, the effects of loneliness and pride, and the loss that can come with change.
SALON DETAILS ***In light of the current epidemic, the London Literary Salon is offering VIRTUAL studies- we will be using ZOOM for our seminars– so you can join from anywhere in the world***
Facilitated by Alison Cable
Tuesday April 21st
One meeting; two hours 4-6 PM GMT
Meeting on line
Cost: this study would usually cost £20 — but Alison is requesting all earnings to be donated to our local food banks that have exceptional needs…£1 minimum donation is required to secure your place– any amount is appreciated. Please use the PayPal button below to donate– this completes your registration. 
Recommended edition:  (this can be found in many short story anthologies or on-line: http://www.eng.fju.edu.tw/~eng/English_Literature/Rose/el-text-E-Rose.htm
Below you will find some further readings and background information about William Faulkner and his much-anthologized short story. All of this will be useful to our discussion, but don't get bogged down because the purpose of the Salon is to engage with the words on the page.
William Faulkner speaks on "A Rose for Emily" in 1955:
I feel sorry for Emily's tragedy; her tragedy was, she was an only child, an only daughter. At first when she could have found a husband, could have had a life of her own, there was probably some one, her father, who said, "No, you must stay here and take care of me." And then when she found a man, she had had no experience in people. She picked out probably a bad one, who was about to desert her. And when she lost him she could see that for her that was the end of life, there was nothing left, except to grow older, alone, solitary; she had had something and she wanted to keep it, which is bad—to go to any length to keep something; but I pity Emily. I don't know whether I would have liked her or not, I might have been afraid of her. Not of her, but of anyone who had suffered, had been warped, as her life had been probably warped by a selfish father . . . .
[The title] was an allegorical title; the meaning was, here was a woman who had had a tragedy, an irrevocable tragedy and nothing could be done about it, and I pitied her and this was a salute . . . to a woman you would hand a rose.
From Faulkner at Nagano, ed. Robert Jelliffe (Tokyo: Kenkyusha Ltd., 1956), pp. 70–71.
Here you can listen to Faulkner discussing his work with Edward McAleer's Literature Class on 13 March 1957:
Here you will find information on Faulkner's life:
https://www.nobelprize.org/prizes/literature/1949/faulkner/biographical/
This is his Nobel Prize acceptance speech:
https://www.nobelprize.org/prizes/literature/1949/faulkner/speech/
Find out more about the Southern Gothic style:
http://www.oprah.com/oprahsbookclub/Southern-Gothic-Distinguising-Features
An abundance of information, including links to critical essays, photographs, bibliographies:
http://mwp.olemiss.edu//dir/faulkner_william/